Why Do Healthcare Providers Love To Partner With Windsor?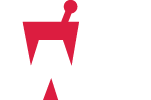 At Windsor we believe that an informed patient is a happy patient.
We provide our physicians & prescribers a helpful informational card to give you patients walking them through our easy registration process.
Simplicity
& Convenience
As a physician, you can have total confidence that we'll provide a smooth, hassle-free experience. We give your patients the "red carpet" treatment, and we collaborate with you and your staff to create quality solutions and highly personalized care. Your patients will be satisfied, and YOU will get the credit.
Unsurpassed
Industry Knowledge
Our experienced team of pharmacists stay on top of the latest research, information, and industry innovations. They make sure your patients receive the prescription and dosage you prescribe, with complete accuracy and precision. We give patients clear, easy-to-follow instructions, patiently answer their questions, and are available when they need us.
Quick
& Easy Access
We know that you and your staff are super busy. That's why we're highly responsive. When a physician, healthcare provider, or staff member contacts us by phone or email, we respond promptly and efficiently. Our physician partners have peace of mind, knowing if they need us, we'll be there at a moment's notice.
Smooth
Process
In an industry that's becoming increasingly confusing, we strive to provide clarity and simplicity. Our staff works directly with your patients' insurance carriers to handle reimbursements, copays, deductibles, and other billing matters. When you work with Windsor, you'll never need to worry about insurance or billing headaches, or dealing with "red tape".