Our team of pharmacists and specialists are committed to your total satisfaction.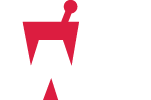 Feel free to get in touch with us via the most convenient method for you.
We are looking forward to hearing from you.
Windsor Pharmacy
Bayside, NY
215-19 73rd Avenue | Bayside, NY 11364
Tel: 718-428-8200 | Fax: 718-428-7783 | info@windsorbayside.com
Due to the covid-19 pandemic, our temporary store hours are
MON-FRI 9:00 AM — 5:00 PM
SAT 9:00 AM — 3:00 PM
SUN closed
Windsor Pharmacy East
Syosset, NY
Windsor Pharmacy North
Carmel, NY
We support secure & confidential communication via

Klara is an app that allows us to communicate with full confidentiality under HIPAA. To use the Klara app click the "message us" button on the bottom right corner.