What do you get when you combine cutting-edge advancement with the personal feel of a local drug store?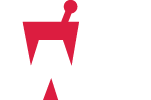 We provide the local Queens community with all these benefits:
Customer
Service
Our friendly staff of experts are highly responsive, patiently answering your prescription-related questions, including dosage, side effects, interactions, and providing any other information you need. We take the confusion out of insurance, explaining everything clearly and simply. If insurance issues arise, we work directly with your carrier to resolve them, so you can enjoy a "smooth ride" with zero hassle.
Personal Attention
We keep detailed records of your prescription history, and get to know you on a personal level. When you have a question or need assistance, we use our knowledge of your personal scenario to give you the exact advice and guidance you need to stay in top health.
FREE
Home Delivery
We collaborate with you to determine the most convenient time for delivery. Then, like clockwork, our reliable courier personally delivers your order. All you need to do is–well, nothing really–because we take care of everything FOR you.
Customized Solutions
When it comes to your health, assembly lines and "cookie cutter" approaches won't do the trick. That's why we work with you and your family to figure out the optimal approach for your personal and individual needs. If you have a problem, we won't rest until we solve it.
Windsor Pharmacy has been serving Queens for decades. Thousands of local residents have placed their health in our hands, and so can you.